Chiropractic & Spinal Decompression for Herniated Discs
Chiropractic & Spinal Decompression for Herniated Discs
Written By Dr. Jay Brodwyn & Associates on February 23, 2022
---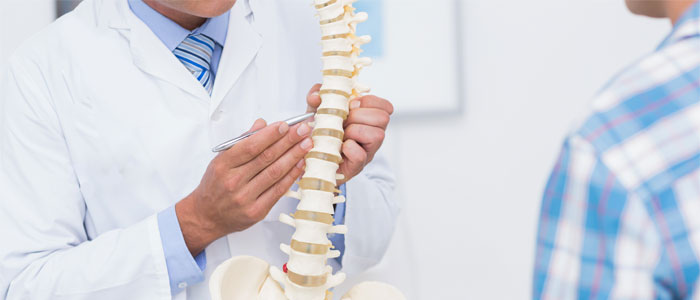 Do you have a herniated disc? You may be surprised to learn that you don't have to resort to surgery right away. Chiropractic care has shown to be an effective way to treat herniated discs and the pain that comes with them. Brodwyn and Associates has years of experience performing spinal decompression and adjustments - all targeted to eliminate disc pain.
What Are Herniated Discs?
A herniated disc occurs when the softer center breaks through the stiffer disc casing. This can be caused by a number of things, ranging from old age to poor posture or overexertion. A herniated disc can start out small but progressively get worse as time goes on. By that same token, the pain can range from mild to severe, but generally does not get better without medical intervention.
However, herniated discs do not always need surgery to be treated. Chiropractors like the team at Brodwyn and Associates have years of experience treating herniated discs and getting patients back to doing the things they love.
Herniated Disc Treatment
We use a series of targeted adjustments and spinal decompression to treat herniated discs and other issues. What we love about chiropractic care is that it can be used to treat such a variety of ailments. Many patients report that after just a few visits, their herniated disc pain improves greatly.
Spinal decompression is another popular method used to treat herniated discs. This treatment allows the opening of the disc space to gradually remove the disc from pinching on the nerve. This takes pressure off of the spinal discs, which can slip a herniated disc back into place.
By doing spinal decompression, we can treat herniated discs and the pain associated with them without invasive surgery or painkillers. We pride ourselves on providing natural, non-invasive, and non-addictive care to each of our patients.
Treat Your Herniated Disc Today
Disc pain can be debilitating, but you don't have to suffer with it. Seeking early treatment can make all the difference. Our chiropractic office in Columbus, GA, specializes in helping patients like you take charge of their pain and treat their herniated disc.
When you are ready to stop living with disc pain, give Brodwyn and Associates a call at (706) 563-3370. See why we are Columbus, GA's choice for herniated disc pain treatment!

Posted In: Chiropractic Decompression Herniated Disc Treatment