Chiropractic Back Pain Treatment
Chiropractic Back Pain Treatment
Written By Dr. Jay Brodwyn & Associates on November 18, 2021
---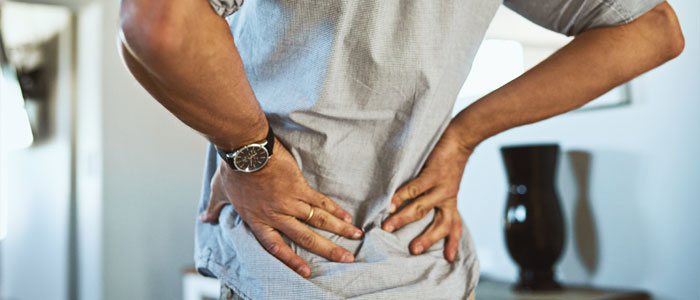 Millions of Americans suffer every year from back pain. The modern lifestyle simply isn't conducive to having a healthy back: constant sitting, slouching, and lack of exercise all contribute to back pain. Seeing a professional and experienced chiropractor such as Brodwyn and Associates in Columbus, Georgia, can get you on the right track to alleviating your back pain.
Frequent chiropractic adjustments are a great way to treat back pain. A good chiropractor can get you on a plan to not just adjust your back and muscles, but put you on a routine to improve your posture. Untreated back pain can easily lead to frequent migraines, worsening posture, and intense back pain.
Quality Back Pain Treatment Since 1982
Brodwyn and Associates is proud to have served Columbus' chiropractic needs for decades. Since opening our doors in 1982, we have gained experience in a number of treatments for back pain. As a result, we have been able to help our patients put a stop to their pain and improve their lifestyles. It is amazing how much quality of life improves when you stop living with back pain.
Our doctors have extensive experience treating all sorts of ailments: herniated disks, bulging disks, general muscle pain, and spinal compression. Our updated facility boasts some of the newest chiropractic technology, and our expert team performs adjustments that not only treat your back pain, but target specific areas of bone and muscle.
Brodwyn and Associates for Your Back Pain Treatment
Back pain is nothing new. It's something all of us have dealt with at some point in our lives. However, you don't have to suffer with it. Book an appointment with Brodwyn and Associates today and see what we can do for your back pain.
Whether you need simple chiropractic adjustments or physical therapy, we are ready to offer you the best care in Georgia. Our office has a strict "no wait" policy to ensure patients are seen immediately for their pain.
Call us today at (706) 563-3370 to schedule an appointment and get on track to a happier, healthier back.

Posted In: Chiropractic Back Pain