Chiropractic Care An Excellent, Non-Invasive Method of Managing Scoliosis
Chiropractic Care An Excellent, Non-Invasive Method of Managing Scoliosis
Written By Dr. Jay Brodwyn & Associates on May 20, 2021
---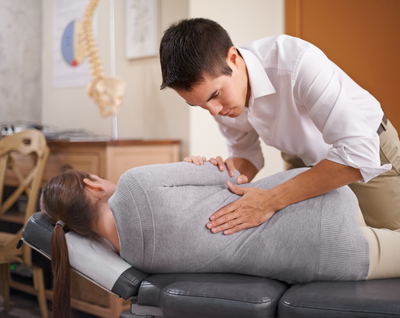 Scoliosis can develop as early as during infancy, but primarily crops up between ages 10-15. It's a lifelong disease that requires preventative measures to protect you from having it worsen over time.
Dr. Mike Haniotis, Dr. Kenneth Calain, and Dr. Janet Hyder of Brodwyn and Associates in Columbus, have a three-step process that's custom-tailored to each patient based on their x-rays. Our goal is to improve your comfort level and ability to function.
How Chiropractors Can Help With Scoliosis
Many scoliosis cases are purely a cosmetic annoyance. However, severe cases can lead to back pain, breathing problems, heart problems, and more. The sooner scoliosis is caught, the better it can be managed to help protect the spine from worsening an abnormal curve.
Brodwyn and Associates employs the CLEAR Protocol, a three-step process involving a physical examination and a series of x-rays to create a personalized program for each body. There are no drugs or surgery, and we avoid maneuvers that twist or turn your head. Instead, it's comparable to a challenging workout and is painless.
In a survey of 3,198 patient visits, CLEAR patients reported feeling the same or better after treatment over 95% of the time. Over 70% of the time, there were no side effects beyond muscle soreness, which occurred after roughly one out of every five visits, and no severe side effects were reported.
The three steps of CLEAR are mix, fix, and set. Mix is designed to prepare the body for treatment using warm-up techniques like exercises, massage, and relaxation. Fix involves gentle adjustments at precise locations along the spine. Adjustments may also be performed on the hips, back, or other areas, as needed. And during set, the chiropractor will coach you through specialized exercises to improve your posture, balance, and coordination, helping your body hold onto the desired shape.
Each CLEAR treatment session lasts about two hours.
Treat Your Scoliosis With Over 40 Years of Experience in Columbus
Dr. Jay Brodwyn completed a rigorous course in the non-surgical treatment of scoliosis of which he is the only certified doctor in Georgia to do so. In 2004, he was voted Chiropractor of the Year in the southeastern United States, winner of the Reader's Choice Award 17 years running and Muscogee Mom's Choice Award winner since 2012. He has over 40 years of experience in the chiropractic arena.
Have questions or need to schedule an appointment? Give us a call at (706) 563-3370 or go online and fill out our contact form. We look forward to serving you.

Posted In: Chiropractic Back Pain Pain Management Scoliosis