Chiropractic for Kids: Summertime Injury Care and Prevention
Chiropractic for Kids: Summertime Injury Care and Prevention
Written By Dr. Jay Brodwyn & Associates on June 16, 2020
---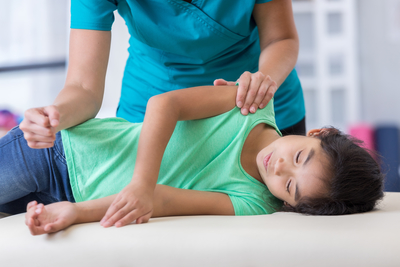 Are your kids looking forward to the summer months?
It's hard not to, with all the fun activities they can do during summer, like swimming, surfing, biking, and hiking.
Unfortunately, kids are a bit more carefree than adults, making them more susceptible to injuries. Thankfully, your Columbus, GA chiropractor offers chiropractic for kids that's safe and effective.
Pediatric Chiropractic – Helping Prevent Summertime Injuries
All of the chiropractors at Brodwyn and Associates have children, so they understand how easy it is for kids to get injured. They also understand how disheartening it is for parents to see their kids in pain.
Because of this, they offer pediatric chiropractic treatments to help kids prevent summertime injuries.
The human body was made to function in alignment. If there's any part of the musculoskeletal system that's out of alignment, it makes a person, including children, more prone to injury.
Chiropractic adjustments keep the spine – and therefore, the rest of the body – in alignment, which reduces muscle tension and strain. The result: fewer injuries!
How Chiropractic for Kids Can Successfully Treat Injuries
Kids need exercise – not just to burn off some excess energy but to stay healthy. Any sort of activity increases a person's risk of injury, though. Fortunately, when your child sustains an injury, your Columbus, GA chiropractor can help them get out of pain fast.
Chiropractic for kids is a safe, non-invasive way to treat injuries, particularly soft tissue injuries. When your child experiences a strain, sprain, back pain, or headache, take them to a chiropractor. They'll recommend a variety of therapies to ease the pain, including:
Ice treatment
Stretches and exercises
Nutritional recommendations
Chiropractic adjustments
Physical therapy
Pediatric Chiropractic – Way More Than Injury Treatment
Some people think that the only time they should take their kids to a Columbus, GA chiropractor is when they've been injured. There are actually many reasons why parents should take their kids to a pediatric chiropractor.
Chiropractic adjustments can help your child sleep better, improve their overall health, and help with digestive issues like acid reflux.
Talk to a pediatric chiropractor about how your child can benefit from a custom chiropractic treatment plan.
Does your child complain of headaches or body pain? Contact us at 706-563-3370 to schedule a consultation to see how we can help.

Posted In: Chiropractic Adjustments Pediatric Chiropractic