Choosing the Right Sports Chiropractic for Athletic Injuries
Choosing the Right Sports Chiropractic for Athletic Injuries
Written By Dr. Jay Brodwyn & Associates on December 18, 2021
---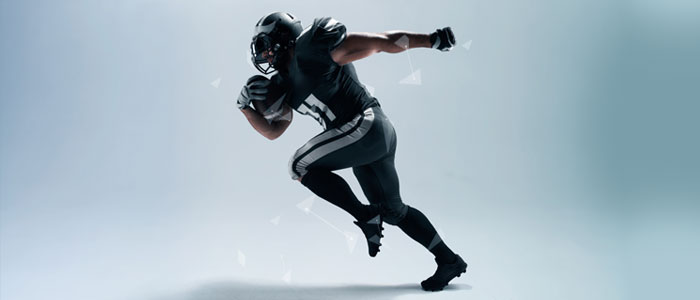 Athletic injuries are among the most common reasons for chiropractic visits. In the United States alone, there are an estimated 3.5 million injuries each year in organized sports. An injury during a game can lead to severe pain in the back, neck, or certain muscles—this is especially common in younger patients. While young bodies may heal fast, athletic injuries can lead to long-lasting damage if not treated by a sports chiropractor.
If you find yourself with an athletic injury, it's important to find a sports chiropractor who understands the intricacies of not only the human body, but the game too. Brodwyn and Associates has years of experience treating athletic injuries and is among the best sports chiropractors in Georgia.
Do I Really Need A Sport's Chiropractor?
If you are suffering from an athletic injury, you may be tempted to skip treatment and allow your body to heal on its own. However, there are a few key signs that it may be time to see a sports chiropractor, such as:
Pain in your back or muscles that worsens with time or doesn't seem to be improving.
Difficulty doing daily activities that never used to be a problem.
If you are expected to keep playing on a team or league while recovering from an injury.
If this is not your first time injuring the affected muscle or part of your back.
Our office in Columbus boasts state-of-the-art adjustment technology to treat your injuries at the source. Our doctors don't merely focus on treating your pain, but getting to the root cause to improve your condition. The right chiropractic routine can get you back on the court or field in no time.
Brodwyn and Associates: A Sports Chiropractor With Proven Success
Whether you are suffering from a football, volleyball, running, or general sports injury, Brodwyn and Associates can help you get back to doing the activities you love. We understand how an injury can leave you with devastating back, neck, or muscle pain. That's why we are dedicated to getting you back in the game. With more than three decades of chiropractic experience, our doctors have treated athletes and weekend warriors with sports injuries for years.
Don't suffer with athletic injuries any longer than you have to: see an experienced sports chiropractor today. Call our office at (706) 563-3370 to schedule an appointment and receive the best chiropractic care in Columbus, Georgia.

Posted In: Chiropractic Sports Injuries Athletics