Don't Put Up with Neck Pain, Get Treated Today
Don't Put Up with Neck Pain, Get Treated Today
Written By Dr. Jay Brodwyn & Associates on October 18, 2021
---
Neck Pain Doesn't Have to Keep You Down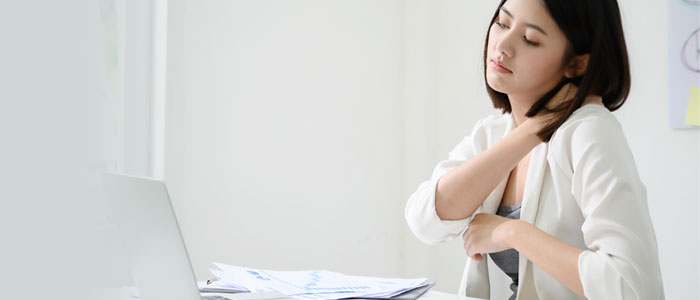 Nobody likes neck pain, and once your neck starts hurting, the first thing you think about is getting relief. The best way to find neck pain treatment and relief is by consulting Brodwyn and Associates. The experienced chiropractors at Brodwyn and Associates know just how to adjust the bones in your neck and body to give you the relief you need, and they know how to help you prevent pain in the future.
Dr. Jay Brodwyn and the health care partners on his team are ready to apply decades of experience to making your neck pain go away, so schedule an appointment today to have your pain managed by our well-practiced, compassionate chiropractors in Columbus, GA.
Leave Pain Management to Experienced Professionals
Neck pain can be muscular, caused by an issue in neck or other muscles, or it can be skeletal, which might be the result of an issue with the spinal cord. It is important to figure out the root cause of your neck pain in order to determine how it should be best managed.
Through years of specialized education and experience, the chiropractors at Brodwyn and Associates are able to diagnose and treat both muscular and skeletal neck pain and provide much-needed relief.
Dr. Jay Brodwyn, a former United States Chiropractor of the Year, has partnered with talented chiropractors who prioritize your pain relief. Brodwyn and Associates is trusted by the Columbus Wardogs, the Columbus Cottonmouths, and other state teams to take care of their chiropractic needs, so you can be certain they will take care of yours.
Don't hesitate to reach out today if you want to leave your neck pain treatment in the hands of professionals who are trusted by many and who care about your personal wellbeing. Call us today, fill out our contact form, or schedule an appointment.
Treat Neck Pain as Soon as You Can – Call Today
Did you know that neck pain can lead to other health issues, like headaches or backaches? As soon as you feel neck pain coming on, get in touch with Brodwyn and Associates so we can stop your neck pain in its tracks before it leads to further complications. When you trust us with your neck pain treatment, you can be confident that decades of experience are working to your advantage.
Call us today at (706) 563-3370, schedule an appointment, or visit our office at 3624 Edgewood Road, Suite A, Columbus, Georgia. Remember: You can do something about your neck pain, and we can help you.

Posted In: Chiropractic Neck Pain