Enjoy Summertime Fun Safely: Chiropractic Care for Winter Worn Joints
Enjoy Summertime Fun Safely: Chiropractic Care for Winter Worn Joints
Written By Dr. Jay Brodwyn & Associates on April 16, 2020
---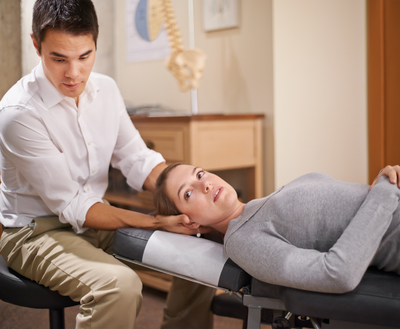 The COVID-19 pandemic has a lot of people sheltering in place and most of them are starting to experience cabin fever. They're ready to get outside and have some fun in the warm summer air.
Unfortunately, the cold months can wreak havoc on a person's joints. Chiropractic care in Columbus, GA is the ideal solution.
How Chiropractic Care Can Help with Winter Joint Pain
Winter joint pain is a real problem – it's not all in your head. The issue is often the fact that the synovial fluid that keeps your joints and cartilage healthy reacts to temperature and barometric changes. When it gets colder or is going to rain, you feel it in your joints. It's not fun but your chiropractic team can help.
Chiropractic Care Can Help Prevent Pain and Injury
The doctors at Brodwyn and Associates are busy, active people. They understand how frustrating it can be when pain gets in the way of your plans. To help you prevent joint pain, they:
Offer Chiropractic Care: Chiropractic care includes adjustments, which can take the pressure off of your joints and reduce muscle tension.
Recommend Exercises and Stretches: Staying active improves mobility, flexibility, circulation, and more. Daily exercise can keep muscles relaxed, thereby alleviating pressure and pain.
Urge You to Know Your Limits: Avoid pushing your body too hard too fast. If you've never walked a mile, don't plan on running five miles on Day One.
Recommend Listening to Your Body: Your body is always trying to communicate with you. As soon as you notice a twinge of pain or discomfort, take a break. Ice the area or contact your Columbus, GA chiropractor for tips or treatment.
Have Fun and Stay Safe This Summer
Summertime is going to be a welcome relief for many. Even if the shelter in place order continues, more people will at least be able to get some sunshine and fresh air.
Brodwyn and Associates urge everyone to stay safe while having fun this summer. Protect your joints. See your Columbus, GA chiropractor if you experience any pain. Practice safety measures when engaging in outdoor games and activities.
Taking precautions will help you stay out of pain and allow you to enjoy every single second of the long, sun-filled days of summer.
Do your joints ache? We can help you find relief. Contact our office right away at 706-563-3370 to schedule an appointment.

Posted In: Chiropractic Health Adjustments Pain Management