Headaches and Neck Strain from a Stressful Year? Consult a Chiropractor for Relief
Headaches and Neck Strain from a Stressful Year? Consult a Chiropractor for Relief
Written By Dr. Jay Brodwyn & Associates on January 13, 2021
---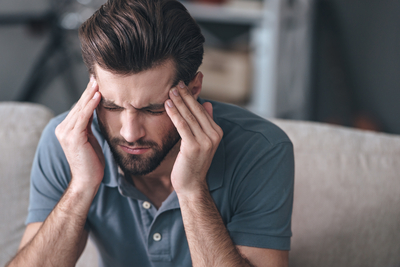 Neck pain and headaches are widespread - some 15% of American adults report experiencing neck pain, while headaches are the most common reason people visit a doctor. Stress from long periods of isolation can exacerbate both conditions, leaving you unable to enjoy the merriment due to pain. Headache and neck pain treatments from a chiropractor are the answer.
Why Stress Leads to Headaches & Neck Pain.
Different types of stress can lead to tension-type headaches. Stress causes the brain to produce more cortisol, a hormone that activates your body's "fight or flight" response. Cortisol causes symptoms like sweating, fast breathing, and a rapid heart rate. The spike in cortisol hormones can also lead to headaches.
Stress also takes a physical toll on your body. Muscle tension is a reflexive reaction to stress. This is your body's way of safeguarding itself against potential injury and pain. When you're stressed, you might hunch your shoulders and ball up your fists, for example. Tension in the cervical spine can cause neck pain and exacerbate headaches.
How Chiropractic Headache & Neck Pain Treatments Help
Chiropractors offer holistic treatment for musculoskeletal issues affecting the spine, joints, muscles, and surrounding nerves and soft tissues. Chiropractic treatments are proven to relieve neck pain and reduce symptoms of tension-type headaches
Spinal adjustments can fix spinal misalignment, a common cause of tension in the cervical spine and the neck and shoulder muscles. The chiropractor applies controlled pressure to the spine to shift subluxated (misaligned) vertebrae back into place.
Effective Neck Pain & Headache Treatments in Columbus, Georgia
The stress from quarantine and isolation shouldn't spoil your new year. Brodwyn & Associates offers fast neck pain and headache treatments. Their friendly and courteous chiropractic care professionals are dedicated to providing their patients with effective care that treats immediate pain and prevents recurrence.
The easiest way to book an appointment is to give us a call at (706) 563-3370.

Posted In: Neck Pain Headache Treatment Stress Reduction