Low Back Pain Treatment with Chiropractic
Low Back Pain Treatment with Chiropractic
Written By Dr. Jay Brodwyn & Associates on August 18, 2021
---
Low Back Pain Can Affect Anyone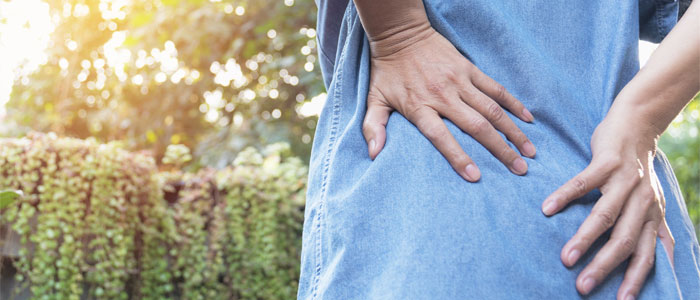 Owing to the complex nature of its construction, as well as the many responsibilities that it carries out, the lower back is quite susceptible to damage. There are several things that can go wrong in your lower back and cause you to develop back pain. Because it doesn't take much for this kind of back pain to occur, it is a condition that affects many Americans.
Chiropractic care is recommended for the treatment of lower back pain, as chiropractors are specially trained in handling this condition. Dr. Jay Brodwyn, who has almost 40 years of experience in chiropractic, works with a similarly experienced team at Brodwyn and Associates to identify the cause of back pain, treat it, and set up pain-management plans for patients.
You can easily schedule an appointment online to get set up with one of our chiropractors and get on the road to recovery from low back pain.
Back Pain Is Our Specialty
Brodwyn and Associates provides high-quality chiropractic care for back pain in Columbus, GA. Our modern 4,800-square-foot office is equipped with the latest and most technologically advanced chiropractic equipment available, and we combine this technology with years of experience to provide the best care possible to our patients.
Chiropractors are specially trained to treat low back pain and help patients manage lower back issues, and we are ready to help you finally free yourself from lower back pain. Call us today to find out how we can best help you.
Spinal Decompression at Brodwyn and Associates
Spinal decompression therapy is an effective, non-invasive, and relatively low-risk low back pain management technique with an over 78% success rate, and it is a service we are pleased to offer at Brodwyn and Associates.
Our Axial Decompression Suite, the only one of its kind in the Columbus metro area, is equipped with the latest technology to aid in spinal decompression therapy. Learn more about spinal decompression therapy at Brodwyn and Associates, or call us today to find out more.
Call Us for Low Back Pain Relief
Reach out to Brodwyn and Associates to explore the many options available to you for low back pain relief. Our state-of-the-art facilities, experienced team of chiropractors, and 21st century technology make the perfect team to treat and manage your back pain.
Call us today at (706) 563-3370, fill out our contact form, or schedule an appointment online. Begin your journey to freedom from low back pain today.

Posted In: Decompression Back Pain Spinal Decompression