Sneaky Injuries to Expect If You've Been In a Car Accident
Sneaky Injuries to Expect If You've Been In a Car Accident
Written By Dr. Jay Brodwyn & Associates on June 21, 2021
---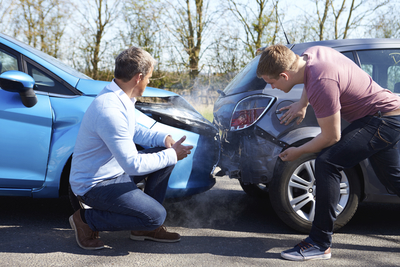 Auto accident-related injuries aren't always readily obvious. Some can take days to manifest. At Brodwyn and Associates, we want you to know all the warning signs to look out for. Not only could it save you from a lifetime of chronic pain, it could save your life.
Delayed Car Accident Injuries to Watch Out For
Based on case studies, researchers have found that the following can have delayed onset:
Internal bleeding - 24 hours to three days
Brain and neck injuries - up to eight days (can be fatal)
Concussions - hours to weeks
Chronic pain - up to one year (due to repetitive unhealthy motion)
Whiplash - days to weeks
Minor whiplash is still significant enough to lead to pinched nerves or a shoulder injury. And a minor concussion is enough to develop into long-term problems, like chronic headaches, vertigo, and impaired memory.
The bottom line is you need to be seen regardless of the severity of your accident. Red flag symptoms of delayed injury include headache, numbness, back and/or abdominal pain, behavior changes, hindered coordination. Get seen immediately if any of these occur.
Other delayed auto accident injuries include herniated discs, knee injuries, and shoulder injuries. A car accident jars your body from head to toe. Chiropractic care aims to restore balance so small or invisible problems don't turn into lifelong conditions.
Psychological trauma can also set in. Car accidents are terrifying. If you develop any symptoms of PTSD or phobias, then you need to be seen for those as well. The sooner you get adequate help, the more likely you'll emotionally recover from your experience.
Get Seen by a Columbus Chiropractor
Dr. Mike Haniotis, Dr. Kenneth Calain, and Dr. Janet Hyder of Brodwyn and Associates will evaluate you and your unique case to determine your post-accident needs. We will care for you without you having to resort to prescription drugs or surgery. Instead of masking the symptoms, we'll get to the cause.
In 2004, Dr. Brodwyn was voted Chiropractor of the Year in the southeastern United States, winner of the Reader's Choice Award 17 years running and Muscogee Mom's Choice Award winner since 2012. He has over 40 years of experience in the chiropractic arena, including caring for auto accident victims.
Have questions or need to schedule an appointment? Give us a call at (706) 563-3370 or go online and fill out our contact form. We look forward to serving you.

Posted In: Chiropractic Auto Injury Whiplash Car Accident