When to See A Chiropractor for Neck Pain Treatment
When to See A Chiropractor for Neck Pain Treatment
Written By Dr. Jay Brodwyn & Associates on January 18, 2022
---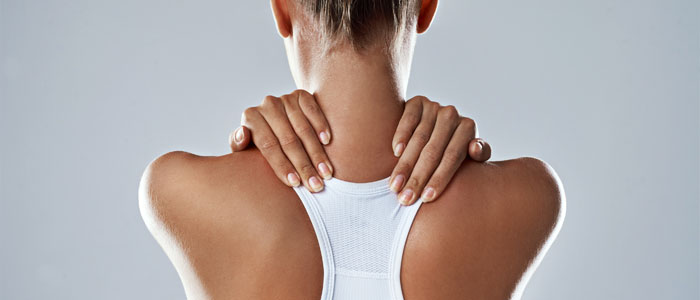 Neck pain is never fun. The 30% of Americans who suffer neck pain annually agree. The unfortunate truth is that it is easier than ever for adults to develop chronic neck pain. Some of the frequent causes of neck pain include:
Overuse or straining muscles
Injuries from sports or automobile accidents
Worn muscles and joints in the neck from aging
Poor posture
Brodwyn and Associates has been serving Columbus, Georgia for decades. With superior experience treating neck pain, we work with each patient on an individual basis to treat their neck pain at the source. Our office practices several non-invasive treatments for your neck pain.
What Treatments Exist for Neck Pain?
The good news is that you aren't expected to live with neck pain. This condition is very treatable by an experienced chiropractor. Getting routine adjustments can not only alleviate your neck pain, but a good chiropractor will work with you to make lifestyle changes to prevent chronic, long-lasting pain.
Brodwyn and Associates' spinal and neck adjustments make sure your nerves are not being pinched and that the muscles in your neck are as relaxed as possible. We may also recommend home stretches and posture improvements to prevent future pain. Chiropractic adjustments are one of the best ways to treat neck pain, as our doctors are experts in the anatomy of the neck and nervous system. Plus, our treatments are non-invasive and non-addictive.
Effective Neck Pain Treatment in Columbus, Georgia
Brodwyn and Associates has been treating neck pain for more than three decades. Our doctors are experienced in the many intricacies of the neck—meaning we can target your pain at the source. By getting routine neck adjustments at our office, we are confident you will see an improvement in your neck pain.
Chronic neck pain is nothing to ignore. Left untreated, you may find yourself with an immensely stiff neck and worsening mood. Our treatments have allowed our patients to finally live pain-free, and we are dedicated to doing the same for you.
Don't put yourself through more pain than you need to: call our office today at (706) 563-3370 and schedule an appointment.

Posted In: Chiropractic Neck Pain